Hurricane Wind & Storm Damage
Wind damage is the primary cause of loss of life and property damage during a hurricane or tropical storm. Coastal areas generally experience the worst damage but depending on the size and category of the storm, no place is immune. It does not take a high intensity storm to create much damage as we saw in the South Florida area after hurricane Irma in 2017. Your first responsibility as a homeowner or business owner is to mitigate your damages after a storm, or any event that you may file a claim for. Typically, this would include tarping your roof, so the damage does not get worse. Also, if you have some broken windows it would be advisable to put plywood over them. We would always suggest taking pictures and/or video of any loss prior to mitigation. Always document the extent of the damage as well, and if you have a flood from coastal waters, document the height of the water on your walls.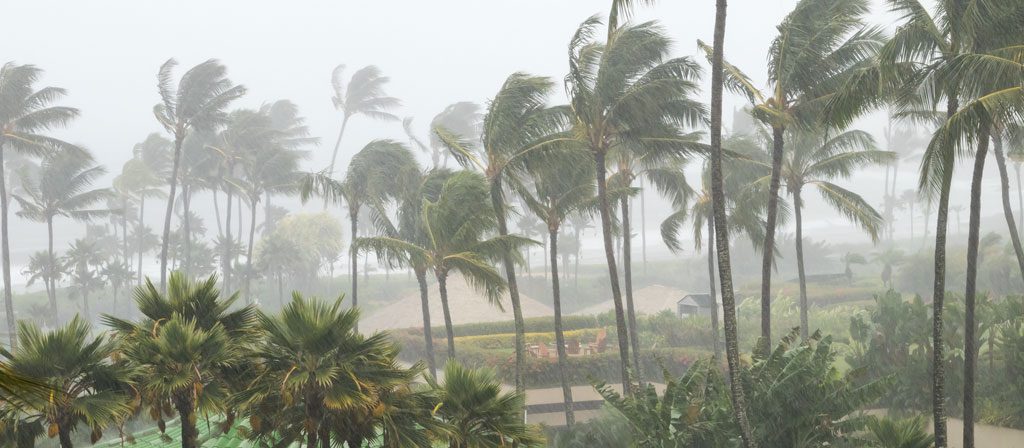 Most hurricane policies have a much higher deductible than for regular claims. They are typically 2% to 5% of the dwelling amount that you are covered for. Many policies also do not cover fallen trees or fences. Please be aware of what is in your policy. We joke around in the industry by saying your homeowner's insurance policy is the most important book that you will never read. We ran into many issues with fallen trees when we helped people in the panhandle after hurricane Michael in 2018. Many of the policies did not cover this peril, or they were limited to $500. One client had almost a $10,000 bill to remove the fallen trees from his property. It is important to have patience in a mass catastrophe event. Many times even when you hire a public adjuster it can take a month before an insurance adjuster from your carrier can make it to your property. This is due to the stress on the system. Things will move quicker when you do hire your own public adjuster as we know the rules and when to apply pressure and the average homeowner or business owner does not. The Office of Policy Program Analysis and Government did a study which found that when a homeowner or businessowner hires a public adjuster it typically results is higher payments to policyholders. The study sited figures of $2029 without a public adjuster and $17,187 with a public adjuster, this is over 700% higher than you would obtain on your own. A public adjuster's fee is limited to 10% once the governor calls for a state of emergency. This applies to claims filed up until one year after the storm. We filed a claim recently over one year after hurricane Irma which resulted in an award of over $100,000. The homeowner did not realize the extent of his damage. Always contact your public adjuster first, information and inspections are free.